Packaging Machinery & Dispensers by Knights Packaging
---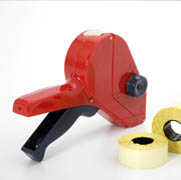 Labelling Machines
Knights Packaging offer a range of labelling machines from economy to heavy duty. When selling you a machine we offer a complete after sales service, supplying labels, new ink pads etc. We hold in stock over 2 million labels.
This product is used mainly in retail shop outlets but many other businesses use these machines.
---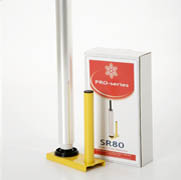 Pallet Wrap Dispensers
This product is widely used in factories across the country making work a lot easier when wrapping up pallets.
A small handle is also available for handy wrap.
---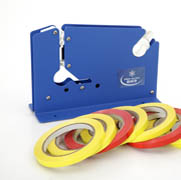 Neck Sealing Machines
These machines are generally used to seal polythene bags, widely used in pet food shops, health food shops and many different stores. A quick efficient way of sealing your goods and keeping them fresh.
---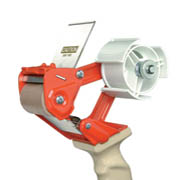 Tape Dispensers
These hand held dispensers are generally used when sealing boxes. Many different companies use these machines, they make doing the job much easier.
---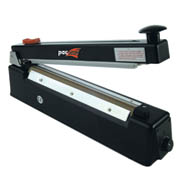 Heat Sealing Machines
Knights Packaging offer a range of heat sealing machines from economy hand held devices to heavy duty machines. These machines are normally used with lay flat tubing to make bags of any size and width that you require.
This product is very popular and widely used by many different businesses.
---